Djibouti, a country in the horn of Africa (pronounced Ja'Booty, as it shall be referred to during the duration of this travel summary) is a wondrous land of diversity, culture, and customs. Ja'Bootyans use Somali and Afar as their mother tongues, while Arabic and French are the countries official languages. Casual wear is accepted despite Ja'Booty being a predominantly muslim country. My short stay in Djibouti City (Ja'Booty City) was a good one. Popo and I stayed in Sheraton Djibouti Hôtel, which is literally the most expensive hotel in Ja'booty. The service was utterly excellent, no problems. The breakfast was very modern and delicious. Most employees were under the French speaking, liberal muslim umbrella. They were professional, and as it distinctly shows on the website, they offered the EXACT. SAME. ROOM. for three different prices. We are talking about tens of thousands of Djiboutian Francs a night. A whopping 29% of guests would recommend the Sheraton Djibouti Hôtel to their friends. Remember this is the Most Expensive Hotel I could find in Djibouti, which means only the finest services. It had a very nice looking espresso machine also. Here are some helpful reviews of this hundreds of dollars a night beach resort by a prestigious company:
Just finished a 16 night stay in this dump. Rooms smelled of smoke, took shower about 20 minutes to get luke warm water, breakfast is dismal, but the best of all is that the staff tries to get you to pay for things you didnt order of purchase. My Co worker and I sat down in lobby for a beer after work. We had two each served by two different attendants. He went up to pay and we then went upstairs. When we returned down later the first woman who served us started yelling at him that he didn't pay. He explained what happened but she would hear none of it. He just paid again to not make a scene. Another Co worker came down and the same woman did the same thing to him but he actually never even had a drink. He refused her demands. On checkout I settled up my bill and waited in the lobby for our ride to airport. A worker came down and approached me saying I used everything in my mini bar. I explained I used nothing and actually left extra items in there I had bought from supermarket. A heated argument ensued ending with me saying what I thought of their hotel and staff.
Attendants were blatantly, proudly disrespectful. They could not find the reservation and therefore suggested they were doing me a favor by giving me a room at all. I was put in a room of substandard conditions with rusting pipes in the bathroom.
- Bed with pillow without pillow cases
- Bathrooms with no napkin and tub towel
- Toilets with hanging tissue paper
- Bathrooms without options of cold and hot water
- Wi-Fi strength is hopeless
And here, here is my favorite review, the most exquisitely worded masterpiece of grammar explaining the awe and beauty of this place, so without further adieu, a real review by a real person on this very Earth:
One of the only two international hotels in this country, even the property is little bit old but it is renovated step by step recent years. This is a not very luxury hotels compare with other sherations, but can meet all your requirements for any purpose. The staffs are very kind, the food is good but not too much changes everyday. there is a newly open small lounge at the club floor which is nice and quiet. Swimming pool is good with a sea view. Hotel has changed management recently, hope there will be more diversity promotion in future.I recommend this hotel if you don't really want a luxury 5 star hotel, here is good enough.
Yes, I recommend this hotel.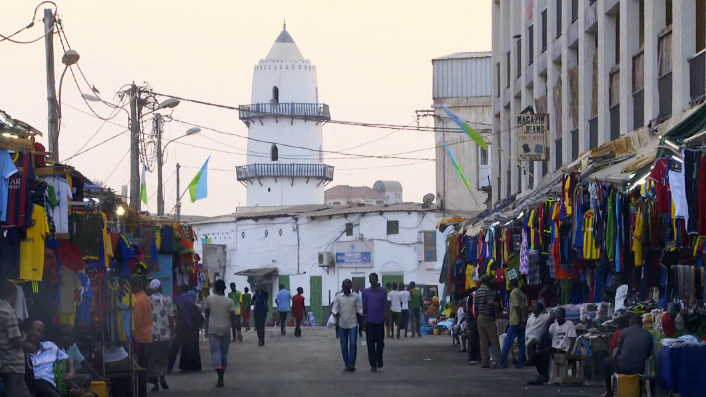 As you can see, Ja'Booty is the perfect place for any occasion, family vacation, business trip, if you need a place to lay low following tax evasion, or even if you are literally Ted Cruz, the zodiac killer, this is the place for you. Also I would like to add that one of the many military people who LIVE there, made an attack on Popo's life following a misunderstanding, mistaking Popo as an enemy. I wouldnt think that Popo looked like a Somali rebel spy infiltrating allied nations, but the Djibouti Armed Forces are a paranoid group. A few days were spent in the hospital down the street, a very good hospital by the way. We spent the most money of any destination we have visited on our trip thus far but we didn't do any special activities. Medical bills for a foreigner being shot thrice in the forearm are astronomical in Ja'Booty, like 2 million Djiboutian Francs (Ja'Bootyan Francs). Thats 10000 USD. Anyway that's about the extent of our stay in Ja'Booty.